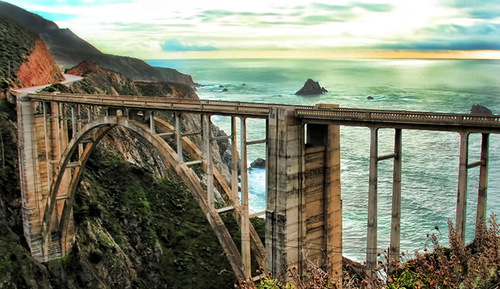 Photo Credit:
Heather Hummel Photography
Over the years, I have driven across the United States eight times and up and down the western and eastern coastlines more times than I can remember. As a landscape photographer, of all the places I've traveled, Big Sur, California remains my favorite. In my automobile adventures with my camera and two dogs by my side, I've discovered some remarkable back road routes that steer clear of tourists, but none is quite like the one I'm about to share with you.
The Pacific Coast Highway (also known as Highway 1) in California is famous for its breathtaking coastal views. The Central Coast that runs from Carmel to Big Sur is, in my experience and opinion, the most scenic stretch. When the fog lifts, expect to see the beautiful jagged coastline framed with ice plant and rock formations. The land is dotted with cows and boasts views of the Pacific's frothy waves lapping along the shore, sometimes hundreds of feet below.
The back road from the famous Bixby Bridge to Big Sur is one that most tourists and travelers don't know about. Heading south, they often stop at the tourist turn off (scenic overlook) just before the bridge, hop out of their cars and snap a few selfies with the bridge behind them.
As you can tell from the image at the top, this is not what I did. The first giveaway is that my image has the Pacific Ocean behind it; whereas, the tourist turn off angle will net you the mountainside. Instead, take a left turn (when heading south, of course!) at the Bixby Bridge onto Old Coast Road. The views on this road provide an entirely different perspective for several miles. I have driven this back road route a few times, and can tell you that in my last trip it took two hours, but I also stopped to capture 95 images. Note that once you begin, it's not easy to turn around, and, as you'll see, I was in a Subaru Outback...AWD or 4 WD is highly recommended. (Don't say I didn't warn you!)
Below are some of the images that I selected in order to show a bit of what this alternate route looks like. The captions under the images tell the rest of the story.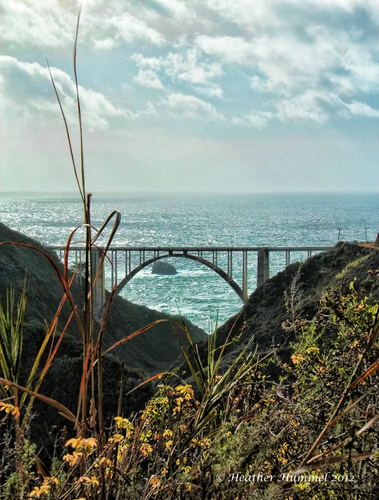 Photo Credit:
Heather Hummel Photography
Bixby Bridge from the Old Coast Road. You can see a smidgen of the road/entrance on the right.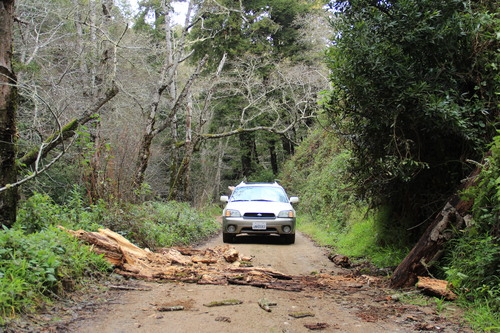 Photo Credit:
Heather Hummel Photography
I set out with my dogs and Canon the day after a big storm. As you can see, trees were down, but you can't stop a Subaru with a few sticks in the road.
Photo Credit:
Heather Hummel Photography
After clearing the road, I came upon this scenic view of Redwood trees a few tenths of a mile later. Definitely worth picking up a few sticks for.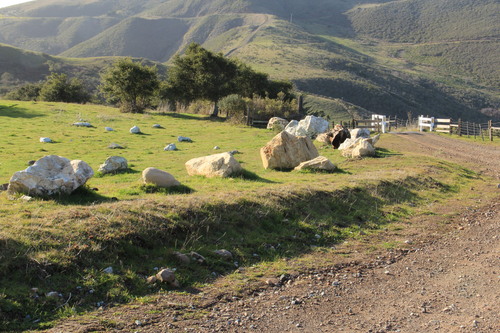 Photo Credit:
Heather Hummel Photography
About midway, at the peak, the clearing provides stunning panoramic views, and this "Rock Pasture" in the midst.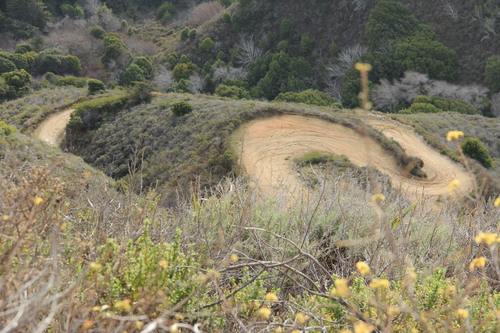 Photo Credit:
Heather Hummel Photography
After photographing the Rock Pasture, I looked down to see where we were heading...Seriously? I was glad to be in my Subaru! Another example as to why they (and I) highly recommend an AWD or 4WD vehicle.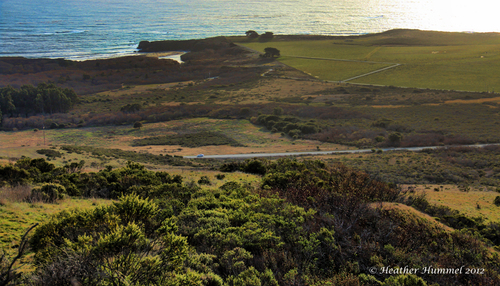 Photo Credit:
Heather Hummel Photography
As the road starts to come down the other side into Big Sur, the views of the Pacific Ocean and Highway 1 open up again.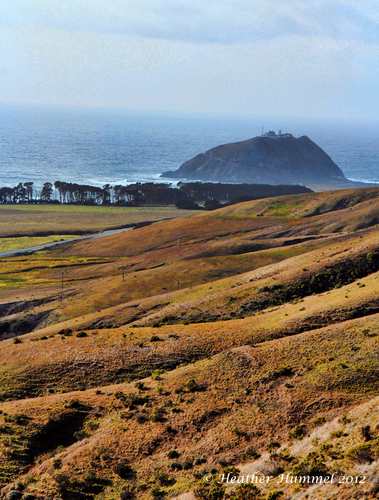 Photo Credit:
Heather Hummel Photography
One last peak before descent.
If you're already in Big Sur, you can take Old Coast Road north and just go up a few miles and see these last few views shown. From the Bixby Bridge end, it's quite a drive - about 14 miles of rough roads - through the redwoods and mountains. The experience is very unique compared to what most visitors do, but be sure you have the right kind of car and be ready to be jostled. The captivating views and poetic beauty is worth the trip.
Follow Heather Hummel on Twitter: www.twitter.com/HeatherHummel
This post originally appeared on the Huffington Post.
Want to learn how to master low light photography and to capture your own low-light photos? My book MASTER LOW LIGHT PHOTOGRAPHY is available on Amazon.